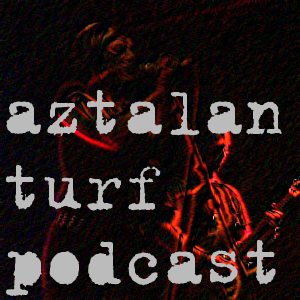 I:Scintilla / Go Fight Tour
CD/EP Release Shows w/Goodnight Criminals
*Also with Gabriel and the Apocalypse

053 Interview: Go Fight & I:Scintilla
February 1, 2013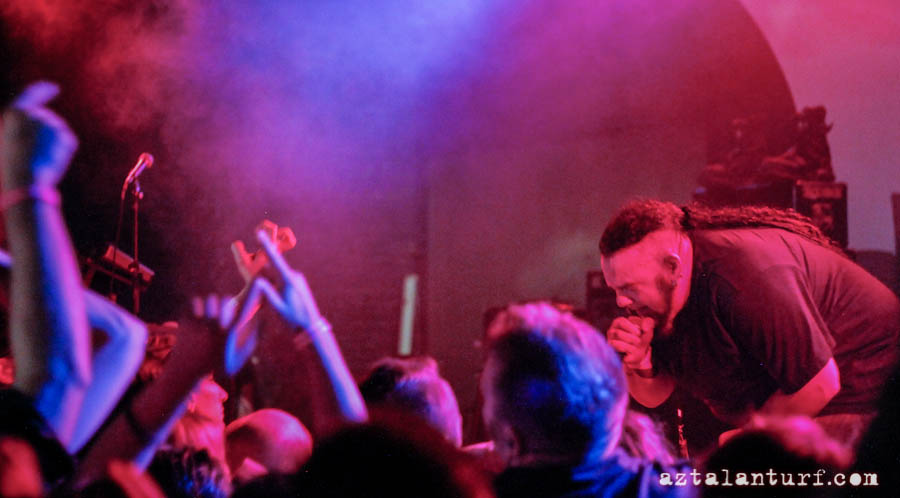 Jim Marcus of Go Fight at the Bottom Lounge 2012-09-07
I had the opportunity to sit down with Jim Cookas and Brittany Bindrim of I:Scintilla and Jim Marcus and Vince McAley of Go Fight when I was in Chicago a few weeks ago and this episode is the product of our conversation. It was less of an interview and more of a discussion. We talked about what the bands are up to, their March Midwest tour dates together, a lot about the music industry, new technologies, science fiction's predictions for the future, the Garbage fandom, making magic and more. Plus, I let my guests take over most of the music on this episode and they picked some great songs that you may not have heard (yet).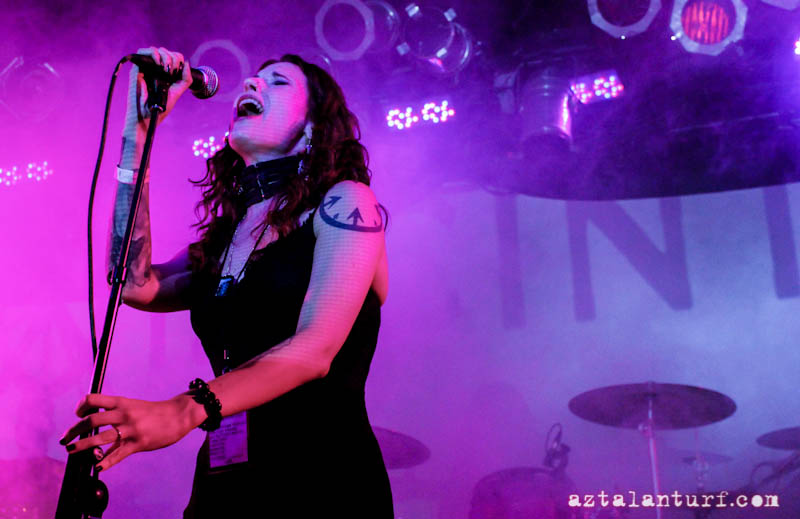 Brittany Bindrim of I:Scintilla at the Bottom Lounge 2012-09-07
I hope you enjoy this very special, extended episode (it's over 2.5 hours long!). I didn't want to break the flow by splitting things up into two parts. And please let me know how you listen to the show. This came up at the very end of the episode and I would love to know how and where you listen. All my contact info is at the top of the page.
Listen
Download (right click, save as) | Subscribe via iTunes | Subscribe via RSS
Playlist
| Artist | Song | Album |
| --- | --- | --- |
| Hana Piranha | Thin Air | Promo |
| I:Scintilla | Skin Tight (The Luna Sequence Mix) | Skin Tight |
| I:Scintilla | Ammunition (acoustic) | Marrow 1 |
| Go Fight | Give The People What They Want (Redzone Mix) | Bandcamp Single |
| Go Fight | Pussygrinder | |
| Garbage | Stupid Girl | Live a the Palladium, Los Angeles, 2012-10-02 |
| I:Scintilla | Translate | Optics |
| Go Fight | Peacemaker (Discostep Mix) | |
| Mustard Pimp & Jimmy Urine | Money Shot | Money Shot single |
| Nitzer Ebb | Getting Closer | Showtime |
| Go Fight | Go (Multiplier Mix) | |
| The Faint | The Geeks Were Right | Fasciinatiion |
| Puscifer | Horizons | Conditions of My Parole |
| Mend | Test Landing | Promo EP 2013 |
| Cabaret Voltaire | Just Fascination | Archive (Live At the Town & Country Club, London: 12th February 1986) |
| Desdemona | Bring It All | Endorphins |
| I:Scintilla | The Ship Song | Free Stuff |